Please use the following instructions to update TrackEd 3 when hosted on a single PC or from a network drive. For upgrading when hosted on Filemaker Server please use the server link above.
…
Download PDF version here: Download
…
Step 1: Close TrackEd and locate your current   TrackEd file, ensuring it is the latest by the modification timestamp. Once found rename it to TrackEd_old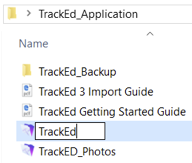 Step 2: Go to v3.trackedapp.com.au and download the latest update file. Save it to your computer. You can also click on the 'Change Log' link to see everything that has been updated since your last version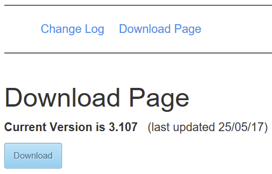 Step 3: Open the downloaded zip file and copy the new TrackEd file (not the whole zip file but the TrackEd inside the zip), then paste it next to the TrackEd_old file. This will be your new TrackEd file after the update.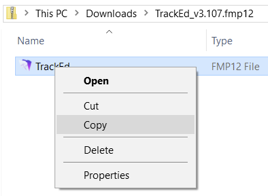 Step 4: Open the new TrackEd file with the special username 'startup' and password 'startup'. This will start the migration where your data from TrackEd_old will be copied to the new TrackEd file. After completion you login with your normal account.