Please use the following instructions when TrackEd is hosted with Filemaker Server. This will likely need to be done by your IT department, though access to the admin console may be provided to a user in some cases.
…
Download PDF version here: Download
…
Step 1: On the server open the admin console in a browser (http://localhost:16001).
Step 2: In the admin console, activity tab, click to highlight the TrackEd file, then press the file icon above and press close. This will close the live TrackEd file properly so you can move it to do the update.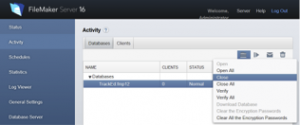 Step 3: Locate your TrackEd file in the Server data directory and move it to a computer with Filemaker Pro for the update, renaming it TrackEd_old

Step 4: Go to v3.trackedapp.com.au and download the latest update file. Save it to your computer. You can also click on the 'Change Log' link to see everything that has been updated since your last version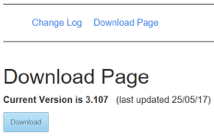 Step 5: Open the downloaded zip file and copy the new TrackEd file (not the whole zip file but the TrackEd inside the zip), then paste it next to the TrackEd_old file. This will be your new TrackEd file after the update.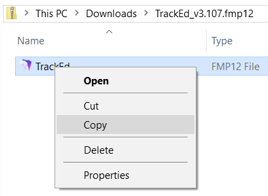 Step 6: Open the new TrackEd file with the special username 'startup' and password 'startup'. This will start the migration where your data from TrackEd_old will be copied to the new TrackEd file. After completion you login with your normal account.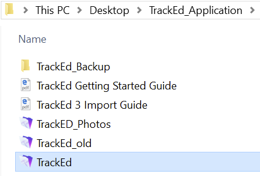 Step 7: After migration open TrackEd to ensure it has migrated successfully. Once confirmed close the file, then move it back to the server data directory.

Step 8: In the Admin Console, under the activity tab, highlight the closed TrackEd file, then press the file icon above and click Open.